FM-35 20L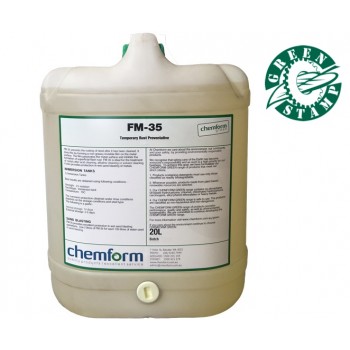 Product Code:
08.1200.20
Availability:
In Stock
Price: AU$145.00

Temporary rust preventative
Description
FM-35 prevents the rusting of steel after it has been cleaned. It does this by forming a non-greasy invisible film on the metal surface. The film passivates the metal surface and inhibits the formation of superficial flash rust. FM-35 is ideal for the treatment of metals after acid cleaning, alkaline cleaning or solvent cleaning. It also provides protection in wet sand blasting of metals.
Features and Benefits
Easy to use. Just dilute with water and use in an immersion tank.
Provides excellent short term and medium term protection.
Multi-purpose.
Safe for the environment. Does not contain nitrites, phosphates, chromates or other heavy metals.
Normally harmless to downstream processing such as painting.
No fire risk. FM-35 does not burn.
Write a review
Your Name:
Your Review:
Note: HTML is not translated!
Rating:
Bad
Good
Enter the code in the box below: